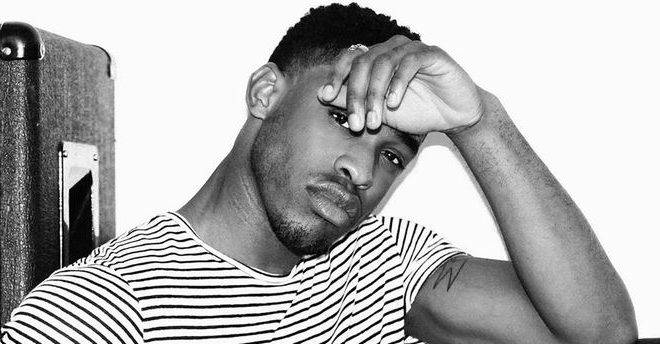 Interviews
Titus Makin – Ropes
By
|
By: Jamie Steinberg
Q) How would you describe your sound?
A) I'd say it's a mainstream pop sound with soul undertones.
Q) Who are some of your musical influences?
A) I've always been very inspired by Lenny Kravitz, Adam Levine and Pharrell.

Q) Talk about the story behind your new song "Ropes."
A) It was written about the constant war we have with ourselves every single day – the inward battle of trying to rid yourself of old harmful habits and cling to the healthy; keeping your connection to God and not turning away trying to fulfill your own selfish desires.
Q) What do you think it is about the song that fans connect to?
A) I really feel like people out drawn to the uptempo rhythm and bright sound.
Q) How does the video for the track play into the message behind it?
A) The video depicts me in two separate outfits, one being the clothing that I put on for the world to see, that I'm not proud of and feel like I need to fit in. The other is the representation of who I really am and want to be (all the white room).

Q) How much of hand do you have in the production of your music?
A) My producer is fantastic. I get a say and have control over all of it, which is really nice. It is also helpful that my producer is well educated and calls me out if I'm overthinking something or something doesn't sound great. I like coming into a writing session with a topic or song title that I've been thinking about for a while and we kind of go from there. I also write poetry and will bring in a poem to get the creative juices flowing for me and my writing partner. Typically, I always start with piano or acoustic guitar and build from there.
Q) What can fans expect from a live Titus Makin performance?
A) A lot of energy, good vibes and a good time. I enjoy speaking to the audience a lot.

Q) Will there be an EP or album coming in the near future?
A) Yes! We're currently finishing up my EP Lean will be coming soon, which will feature "Ropes" and a few other new songs.
Q) Are there any upcoming television or film projects you are working on?
A) Yes. I'm finishing up Season Three of Hulu's "The Path" in New York where I play character Caleb Matthews.
Q) Where are some of your favorite places to perform and what makes those locations so significant to you?
A) I love performing at a place here in LA called Hotel Cafe. There is something about the intimacy, sound and lighting that just makes it feel like Home!
Q) Who would you most like to collaborate with on a song in the future?
A) Chance the Rapper hands down!
Q) What album/band are you currently listening to and why do you dig them?
A) Imagine Dragons new album has been on repeat! I just love the amazing production of each of their songs.
Q) You are a part of social media. Why is that such an important way for you to connect with your fans?
A) I really feel like it's such an awesome way for them to have direct contact with me, letting me know what's working and not working. They can also keep up with anything new I release immediately.
Q) What would you like to say to everyone who is a fan and supporter of you and your work?
A) God bless you! Thank you so much for supporting me and even considering me entertaining enough to follow.