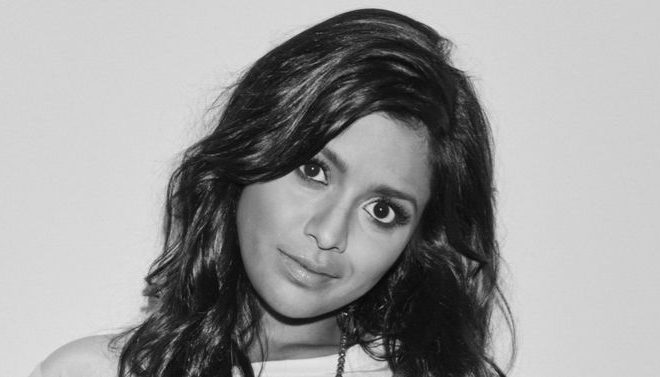 Interviews
Tiya Sircar – The Good Place
By
|
By: Lisa Steinberg
Q) What are the recent projects that you are working on?
A) I just wrapped up my work on Season 2 of "The Good Place." The show just got picked up for a 3rd season so hopefully we haven't seen the last of Vicky/Real Eleanor/Denise the Pizza Lady! I also just finished filming the first season of "Alex Inc.," which will premiere on March 28th! It airs Wednesdays at 8:30/7:30c so please stay tuned for that! I also do voice-over work on a few shows. The fourth and final season of "Star Wars Rebels" is airing now and I can't wait for folks to see how the show ends! I'm also still working on "Star Wars: Forces of Destiny." And I voice a character on Dreamworks' animated series "Spirit: Riding Free," which is available now on Netflix.
Q) Please tell us the premise for your new series "Alex Inc." and about your character.
A) Alex, Inc. is based on the true story of a man who, at 38 years old with a wife and two children, decides to quit his successful job as a radio show producer to start his own podcast company. I play Rooni, his wife who has her own successful career as a public defender. The show follows their struggle to balance their careers with being good parents and partners and generally just trying to make it all work and not drive each other crazy in the process. We also get to watch Alex (Zach Braff), along with two co-workers (played by Michael Imperioli and Hillary Anne Matthews), embark upon this new adventure
Q) What made you want to be a part of the series?
A) Our show is based on a podcast called Start Up, which I began listening to once I had been sent the pilot script for "Alex, Inc." and I was instantly hooked. So, that plus the fact that I'm a huge "Scrubs"/Zach Braff fan made this a gig I just couldn't pass up!
Q) Was there anything you added to your role that wasn't originally scripted for you?
A) Actually, yes! Since my character is based on a real person, she was originally written as Persian-American. Once I got the job, the producers/writers decided to make some changes. So, actually, Rooni is now pretty representative of who I am in real life. She's Indian-American, was born and raised in Dallas, TX and loves food and football. That description works equally well for both of us!
Q) You have great comedic timing. Is this something that has come naturally to you or have you had to work on it?
A) Well, thanks so much! I have always been drawn to comedy and have always enjoyed entertaining people and making them laugh. Some of my earliest memories as a child are of dressing up in costumes and doing silly skits and comedy routines for guests at my parents' dinner parties. I'm sure I was a real pain in the neck, but they all humored me and that really fostered my love of performance, specifically comedy.
Q) The series is written, directed and starring Zach Braff. Talk about working alongside of him as he took on triple roles.
A) It's quite honestly so impressive to watch him juggle all three roles on set. I was, of course, familiar with Zach Braff, the actor. But watching him in director mode is something else! He's so well-versed in the technique of directing. He just knows what he wants AND he knows exactly how to achieve it. And not surprisingly, the direction he gives is very actor-friendly. He knows what to say to get the performance he wants.
Q) You seem to travel seamlessly between drama and comedic roles. How do you select the projects you work on?
A) Thanks (again)! I love to do both comedy and drama. I just really try to do work that I feel passionate about. Good writing is very important to me. Collaborating with people whose work I admire is always a plus. And finding roles that challenge me in some way is crucial as well.
Q) We also have been seeing you recently as Denise/Vicky/Eleanor on "The Good Place." Why does she think she can do a better job at running it than Michael?
A) I think Vicky has serious delusions of grandeur! She's basically an egomaniac who feels underappreciated and overqualified for the jobs she's been assigned. She's desperately wants to be in charge, mostly because she wants the attention. So, she decides to take matters into her own hands and do what she thinks Michael is incapable or unwilling to do.
Q) What have you taken away from working alongside of costars Ted Danson and Kristen Bell?
A) Well, in my opinion, they are two of the best in the business. Acting opposite each of them is like a mini-Master Class in comedy acting. And beyond that, they're both genuine, kind, lovely people. The whole cast is really. It's such a treat to get to work on the show.
Q) You are a part of social media. Do you enjoy the instant fan feedback you receive to episodes?
A) Yes! And also sometimes no. That's the thing about social media. It's wonderful to get to interact with fans online and hear their feedback. But when that feedback is… let's say…less than complimentary, that instant gratification can really backfire on ya!
Q) What do you think it is about the show "The Good Place" that has made it a fast fan favorite?
A) The premise of the show itself is so unique and wild and wacky. It really sets the show apart from the rest of the comedies on primetime network TV. But I think the real draw is the brilliant, hilarious writing and superb acting from not just Ted and Kristen, but Will [Jackson Harper], D'Arcy [Carden], Manny [Jacinto] and Jameela [Jamil]. They're all just incredible and hilarious.
Q) What would you like to say to everyone who is a fan and supporter of you and your work?
A) A huge THANKS, Y'ALL!! I so appreciate all the love and support and well wishes and tweets and comments. Please know that I hear you and I appreciate you more than you could know. 💓