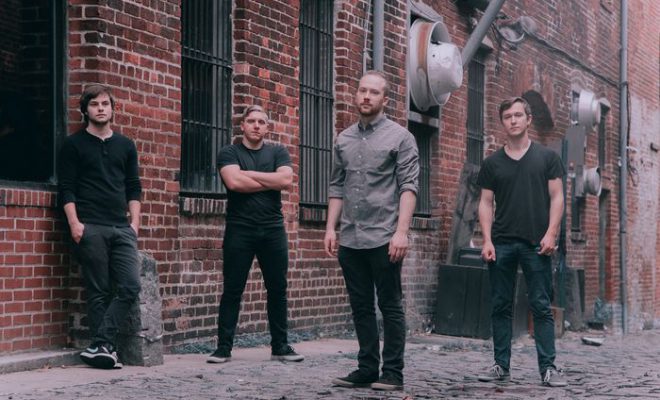 Interviews
Underdog Champs – Skeletons in Daylight
By
|
By: Jamie Steinberg
Q) How would you describe your sound?
A) We're a pop-punk band that's not afraid to be heavy or riff on the guitar.
Q) Who are some of your musical influences?
A) The band's influence range from Blink 182 and Motion City Soundtrack to Pierce the Veil and Citizen.
Q) Talk about the story behind your new song "Hear Me Out."
A) Most of the record deals with the idea of vices and how we deal with them. "Hear Me Out" is loosely about dealing with addiction from a first person view, losing those whom you care about because of your choices. The song came together pretty quickly and was the last song we finished for this EP. It started as a bass riff idea we all loved and evolved from there.
Q) What do you think it is about the song that fans connect to?
A) From what we've heard, people really like the vibe of the song and the dual singing in the chorus. They enjoy that it is a little groovier than what we have done in the past, even danceable. Mark [Bradley] and Nick [Jones] also take turns singing in the chorus, which is something people really liked on Picked Last.
Q) How does the video play into the message of the song?
A) The video is a live performance video made up of some of our shows this past Fall. There's not a huge meaning behind it other than we love playing shows!
Q) Which track off your upcoming EP Skeletons in Daylight means the most to you and why?
A) Honestly, each song really means a lot; the whole EP is deeply personal. Mark uses lyric writing to say things he never says in person, getting out deeply held frustrations. That being said, the song "Coming Clean" is one of the most personal, emotional songs we've ever written.
Q) What is your songwriting process? Do you need music before you can create lyrics?
A) It depends on the song. A good portion of the tracks Nick and Josh [Bailey] will work together to piece together an instrumental demo for Mark to write to and edit the structure to fit with vocal ideas. The other songs Mark will write a barebones version of the song then will bring it to practice and the rest of the guys will flesh it out.
Q) How much of hand do you have in the production of your music?
A) We chose people to work on our record because we love how their work sounds and knew they could get the feel that we wanted out of the music.
Q) Will there be videos for all the songs or just certain ones off the EP?
A) On Picked Last we really wanted to do a video for each song, to do them justice visually. We only had to make videos for three songs then so this one will definitely take more time to do videos for each song. There are plans to release one to two songs as "singles" and create videos for them though at least.
Q) What can fans expect from a live Underdog Champs performance?
A) We try to give everything we have onstage, so everyone should expect a very passionate, high-energy live show. Sometimes Mark makes funny jokes… but not often…
Q) What songs off Skeletons in Daylight are you most looking to performing live?
A) We are most excited to play "Walls" and "Coming Clean" because they both push us as musicians in different ways and allow us to do a lot of different things. Both songs push what people think of our sound and are challenging to play live.
Q) Who would you most like to collaborate with on a song in the future?
A) It would be amazing getting to work with Dustin Kensrue of Thrice. He is a fantastic songwriter and continues to morph their sound with each record. He would definitely help us expand our sound and think outside the box, which is what we're all about!
Q) You are a part of social media. Why is that such an important way for you to connect with your fans?
A) Most of us would, honestly, live alone in a hut if given the choice, but we still try to be active online…We really do enjoy connecting with people who like our music and since we can't reach everyone in-person the internet will have to do!
Q) What would you like to say to everyone who is a fan and supporter of you and your work?
A) Thank you for your support! We just make songs that we get stoked about and are happy that other people like them too! We read and reply to everything.