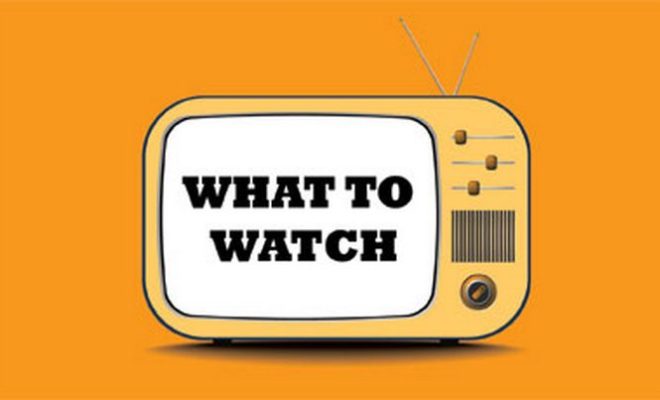 Features
What To Watch This Week
By
|
By: Jamie Steinberg
Monday:
Bates Motel – Tonight is the night. It's the series finale of Bates Motel and Sheriff Romero has Norman in his clutches. On a mission to get answers about his beloved wife Norma, we find Norman's back up against a wall one last time. (A&E, 10pm ET/PT)
Better Call Saul – When Jimmy takes on a new client, Kim is displeased. Mike encounters a formidable ally who throws out an offer he almost can't refuse. (AMC, 10pm ET/PT)
Tuesday:
The Flash – Barry heads to the future in order to figure out Savitar's true identity in hopes of saving his beloved Iris. Feet don't fail him now! (The CW, 8pm ET/PT)
Great News – A cable news producer is shocked when her mother gets a job working at the same station. Talk about helicopter parenting! (NBC, 9pm ET/PT)
Wednesday:
Catfish – It's an interesting episode tonight when both sides of one online romance contact the Catfish team! Adding more to this unique episode finds one side wanting to follow through with their previous wedding plans! (MTV, 8pm ET/PT)
Empire – Empire is all new tonight and as dramatic as ever! Cookie shakes Lucious to the core when she drops some unexpected news on him. In hopes of making her jealous, Giuliana attempts to sink her claws into him. Anika and Tariq team up to formulate a plan and guest star Eva Longoria stars as Charlotte Frost who holds Empire's Vegas deal in her hands. (FOX, 9pm ET/PT)
Thursday:
The Big Bang Theory – Leonard gets agitated when Penny is offered a new job working with her ex-boyfriend Zack. He's even more displeased when she actually considers it! (CBS, 8pm ET/PT)
Supernatural – Sam is focused on figuring out a way to stop Lucifer's son; however, Castiel has his own plans for Kelly Kline. Sounds ominous… (The CW, 8pm ET/PT)
Friday:
Ginormous Food – Foodie Josh Denny hits up Atlanta looking for some extra large cuisine. He visits Bone Lick BBQ to try out their Death by Sandwich platter. He snags some Cajun cooking at Henry's Louisiana Grill for a nine-foot po'boy named The Big Bayou Monster. Finally, he heads over to Peach and the Porkchop for some epic portions of chicken and waffles with a dozen fried eggs…on top of two-foot wide pancakes. I'm full just thinking of it all! (Food Network, 8pm ET/PT)
Reign – Mary uses her smarts and skills to find a way to find her place on the English throne. Meanwhile, Queen Elizabeth is struggling to find a someone suitable for marriage material. (The CW, 9pm ET/PT)
Saturday:
Girlboss – Make it a Neflix night with a double showing! Start by binge watching this new series about an up and coming business woman with big plans to open her own store. When success finds her, she struggles to find a way to balance her new life.
Dear White People – Based on the 2014 film, this Netflix series focuses on a predominantly white Ivy League college. When there is an influx of diverse new students the newbies find themselves facing some serious discrimination.
Sunday:
NCIS: Los Angeles – Hetty's old Vietnam War colleagues unite with the team to find out the identities of gold thieves. Spoiler alert: It's not Goldfinger. (CBS, 8pm ET/PT)
Family Guy – Meg finally gets even with her bullies when Peter becomes temporary principal of the high school. Plus, Stewie and Brian open a bed and breakfast that becomes more of a den of iniquity. Gigity! (FOX, 9pm ET/PT)