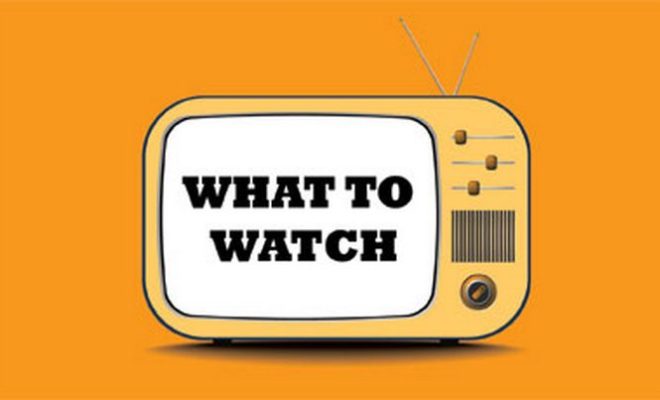 Features
What To Watch This Week
By
|
By: Jamie Steinberg
Monday:
Kevin Can Wait – It's the season finale and Kevin has reteamed with former "King of Queens" costar Leah Remini. The two play a married couple who attempt to bring down a fraudulent art ring. Let's see if the two can successfully pull of this caper. (CBS, 8pm ET/PT)
Lucifer – Now that Lucifer is back in town, it is all hands on deck. In an emotional episode, Lucifer must get a hold of his feelings and learn how to control them when they learn that the flaming sword is the ultimate way for the family to return home. Plus, Chloe has to her own emotions to handle yet is distracted when a private school's head of admissions turns up dead. (FOX, 9pm ET/PT)
Tuesday:
The Middle – Things change for the better in the season finale of The Middle when the Heck family notices the wrong address has been painted on their curb. Sadly, Axl misses a final exam and must fight his way to graduation. While Sue gives high school students a look at college life, she has a realization that leads her to a La La Land like performance with Brad. (ABC, 8pm ET/PT)
iZombie – Major has taken the cure. We all wait with baited breath to see if he'll face a similar fate as Blaine where he forgets everyone and everything in his life. With crime never taking a break, Clive and Liv must solve a case of a murdered irresponsible narcissist. Oh, Liv. What will you become? (The CW, 9pm ET/PT)
Wednesday:
Law & Order: Special Victims Unit – A woman comes to the precinct seeking assistance after claiming that a spiritual healer has used hypnosis to assault her. (NBC, 9pm ET/PT)
Real Housewives of New York – In a sentimental moment, Carole attends the memorial service for Dorinda's late husband Richard. Bethenny teams up with realtor Fredrick to upgrade to a larger apartment. Meanwhile, the fires between Tinsley and Sonja rage on as Sonja blames her friend for everything that goes wrong in her home. Unfortunately, this gives Tinsley pause for deciding to move out. Plus, during drinks Ramona stirs the pot by asking Luann about not being invited to her wedding and then makes her way over to Bethenny to continue her fuss.  (Bravo, 9pm ET/PT)
Thursday:
The Big Bang Theory – In the season finale the gang gets nervous when Sheldon's former admirer, Dr. Ramona Nowitzki, returns. With Amy off a Princeton for the summer, could Sheldon be tempted away? (CBS, 8pm ET/PT)
Riverdale – After the fate of the Blossom family business comes to light, Cheryl has her hands full. In the season finale, we find Archie-kins and company filled with shock and awe. (The CW, 9pm ET/PT)
Friday:
First Dates – One dater decides it's a good idea to bring a game along for his date. *blank stare* Another dater quickly falls for his match when she admits to loving the White Sox. (NBC, 8pm ET/PT)
Hawaii Five-0 – McGarrett obtains a tip about someone arranging for a terrorist attack on Oahu. It is up to Five-0 to find the culprits before lives are lost. Meanwhile, Abby and Chin have their hands full trying to make a difficult decision.
Saturday:
Saturday Night Live –  This is one you wait all year for. Tonight's show is hosted by Melissa McCarthy and will have musical guest Haim. Not only are we waiting with baited breath for a Sean Spicer skit, but we can't wait to rock out to Haim's newest track "Want You Back." (NBC, 11:29pm ET/PT)
Sunday:
Once Upon a Time – In a two-hour season finale, Emma is fighting for her life as The Black Fairy has released a new Dark Curse. This leads to an epic battle that pits Emma against the winged wonder. A unique curse will not be solved by the usual solutions. Hold on tight as we dive into a darker future for Storeybrooke. (ABC, 8pm ET/PT)
Veep – Selina has decided on a location for her presidential library. Dan is back in business when he lands a job doing a gossip column. Selina then teams up with Mike to work on her book. Jonah has his hands full with trying to snag a big donation. Gary gets distracted when has a mini-crisis to manage at Madame Tussauds. (HBO, 10:30pm ET/PT)