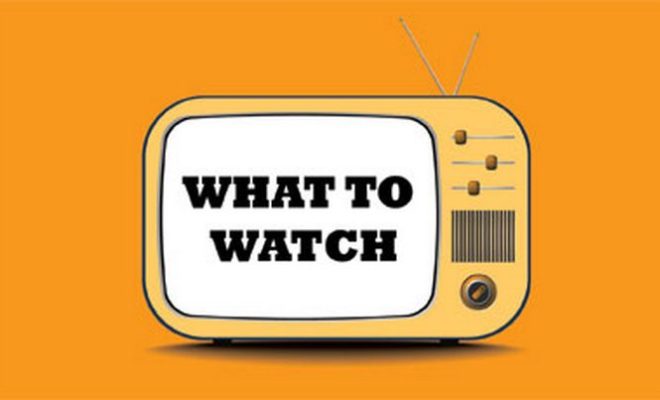 Features
What To Watch This Week
By
|
By: Jamie Steinberg
Sunday:
The Leftovers – When Kevin finds himself on a mission of mercy, he must assume a new identity. (HBO, 9pm ET/PT)
Real Housewives of Potomac – Michael and Ashley are on the rocks when she attempts to unveil a new menu at a press event that displeases him. Gizelle and Karen head out on a double date, but Robyn gets more than she bargained for when the truth comes out about Gizelle's date. Robyn heads to dinner for her birthday with her mom where she ends up questioning her living arrangements with Juan. (Bravo, 8pm ET/PT)
Monday:
Lucifer – In the season finale of the heated series we find Charlotte in hot water as she claims self-defense after charbroiling a man to death. It is up to Lucifer to protect Chloe from finding out the truth. He enlists the help of Maze in locating a hiding Charlotte and Amenadiel who have gone under the radar in light of recent circumstances. (FOX, 9pm ET/PT)
Still Star-Crossed – It's the city of Verona and it's life post Romeo and Juliet tragedy. Sadly, the Montague and Capulet rivalry still rages on. (ABC, 10pm ET/PT)
Tuesday:
America's Got Talent – It's a brand new season of this talent search! It's also newly hosted by Tyra banks. Tune in to be blown away by the various ages of contestants hoping to snag the $1 million prize. (NBC, 8pm ET/PT)
World of Dance – Jennifer Lopez, Ne-Yo, Jenna Dewan-Tatum and Derek Hough judge dance acts of all ages. Watch as "So You Think You Can Dance" meets "America's Got Talent." (NBC, 10pm ET/PT)
Wednesday:
Master Chef – Forty contestants come together to compete in this food competition. Judges Gordon Ramsey, Christina Tosi and new addition Aaron Sanchez hand out white aprons to those who make the most fantastic foods. (FOX, 8pm ET/PT)
The Carmichael Show – It's a new season of the comedic series about the life of standup comedian Jerrod Carmichael. This season begins with Jerrod and his girlfriend squabbling over a friend who posts on social media about her sexual assault. (NBC, 9pm ET/PT)
Thursday:
The First 48 – When the Tulsa police find a man gunned down there is more than meets the eye to this case. Over in New Orleans, officers attempt to locate the killer of a man who is shot eight times in his own home after a text message stirs up discontent. (A&E, 9pm ET/T)
Cyrus Vs. Cyrus – The mother/daughter team of Tish and Brandi decorate homes throughout Nashville. While each lady has a vision, it's up to the client to figure out which to ultimately stand firm on. Tonight the ladies remake the home of a military family who is in need of an upgrade to their den, living room and kitchen. Look out for a special appearance and serenade by Billy Ray. (Bravo, 10pm ET/PT)
Friday:
The Originals – After a week off, The Originals returns right where we left the Mikaelsons – battling for Elijah. In order to save his brother, Klaus seeks the assistance of his estranged siblings Rebekah and Kol. The family must unite against The Hollow to take it down once and for all. (The CW, 8pm ET/PT)
RuPaul's Drag Race – It's just another big night for the queens when they must take part in a queer culture pageant! Interestingly, the contestants must design their outfits based on inspiration from The Village People. Guest judges for the week are actress Andie MacDowell and model Joan Smalls.
Saturday:
House of Cards – Frank is back and it's still "one nation, Underwood." While Frank still has the country in his clutches, he perpetuates using fear to get votes. Binge away as the whole season is now available to watch all at once. (Netflix)