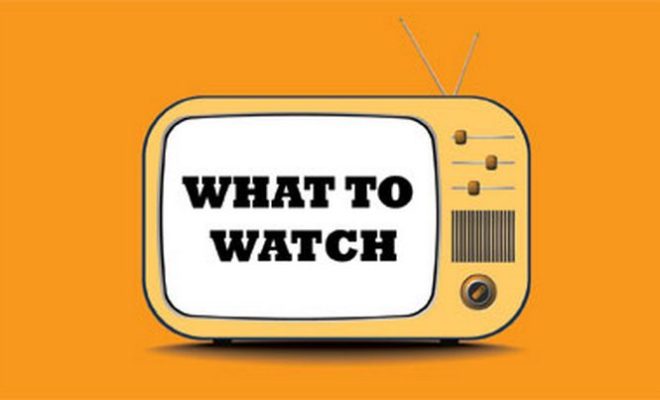 Features
What to Watch This Week
By
|
By: Jamie Steinberg
Sunday:
The Last Ship  – Tonight we see the return of this Naval focused series. We pick up with the show sixteen months after the US has thwarted a coup. Unfortunately, Nathan James is back in badass mode now as a new global threat begins. One question still remains though – where is Tom Chandler?
Survivor's Remorse – The life of a sport's star is never easy. Watch the season premiere and see as things get crazy on and off the court on this Starz show. Does family really come first? (Starz, 10pm ET/PT)
Monday:
Bachelor in Paradise – This season we've already seen trouble in paradise between DeMarcus and Corrine. So, it's nice to see the women warmly receive a new addition. Be ready though for one new addition to have her sights set on just one person. (ABC, 8pm ET/PT)
Will – Will is surprised when he learns of Alice's newest passion. Meanwhile, Marlowe is stumped with writer's block, which leads him down a dangerous path. Plus, there is the ever looming possibility of plague conquering London. (TNT, 10pm ET/PT)
Tuesday:
The Challenge – The teams take on a "Pirates Booty" themed challenge! When an insult crosses the line, both sides of the house reach their boiling point. (MTV, 9pm ET/PT)
Dance Moms – Abby is away so the moms bring in renowned hip-hop choreographer Laurieann Gibson.  Widely known for her big personality and bigger demands, can the girls live up to her high expectations? Plus, tonight marks the return of former ALDC member Chloe who is back in the dance world after a two year hiatus. She will be dancing against her former teammates… (Lifetime, 9pm ET/PT)
Wednesday:
Salvation – In this latest episode, Grace finds herself narrowly escaping an assassination attempt. Plus, Darius and Liam seek to form new and interesting alliances. (CBS, 9pm ET/PT)
Younger – It's the annual Empirical Picnic and Josh tags along with Kelsey. Needless to say, this makes Liza on edge after Josh's last experience with Charles… (TVLand, 10pm ET/PT)
Thursday:
Project Runway – It's the first team challenge and each designer finds it difficult to have their voice heard. With recyclable material as the basis for the design challenge, many of the contestants struggle to find their look for the week. Maggie Q and Ann Fulenwider guest judge. (Lifetime, 9pm ET/PT)
Growing Up Supermodel – Beverly Peele is about to give birth to a new baby and her son Cairo has some resentment towards this new arrival. Meanwhile, Cambrie and Faith Schroder are distracted by their parents' looming divorce. Atiana De La Hoya brings her friends along to a photoshoot, which is deemed "unprofessional" by Cambrie.
Friday:
The Tick – We live in a world where superheroes surround us in all directions. In this series, we find a mild mannered accountant with a taste for vengeance against the villain who killed his father. When he crosses paths with superhero The Tick, he must decide whether to team up and take on the city. (Amazon Prime)
Wynonna Earp – Okay, so week after week I've been pushing this series on you. And week after week the episodes have gotten better and better! Tonight is the season finale – where we find out the fate of our ever beloved Wynonna Earp and if she can save the future of Purgatory. (Syfy, 10pm ET/PT)