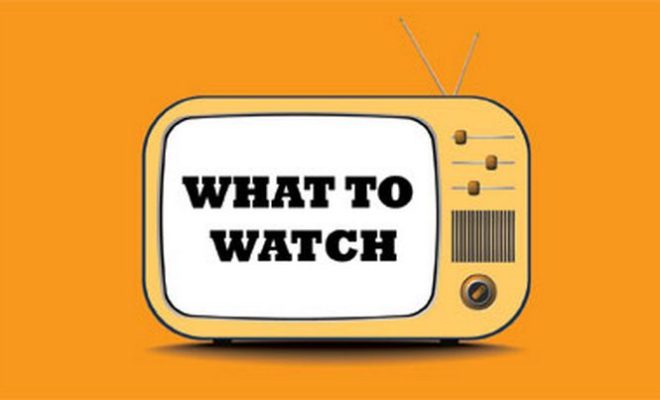 Features
What To Watch This Week
By
|
By: Jamie Steinberg
Sunday:
American Music Awards – Many of your favorite artists are gathered to perform tonight and/or accept an award for their musical talents. Plus, Diana Ross receives the Lifetime Achievement Award! Tune in and turn it up! (ABC, 8pm ET/PT)
Good Behavior – Letty, Javier and Jacob pay a visit to Letty's grandmother as they are in need of her help. Her assistance won't come easy as her grandmother makes her work for it by dragging her into a high-class con. (TNT, 10pm ET/PT)
Monday:
Supergirl – Team Supergirl locate an alien ship that has crashed into the water beneath National City. Of course, Supergirl swoops in to the rescue! (The CW, 8pm ET/PT)
Man With a Plan – Some aren't so lucky in love. Such is the case when Adam learns that the pastor that married he and Andi was a phony! Adam scrambles to figure out a way to fix it before his wife learns of the mistake. (CBS, 8:30pm ET/PT)
Tuesday:
DC's Legends of Tomorrow – Sara may be out of commission, but the show must go on! Things get a little complicated though when the team locates a new Anachronism, which takes them all the way to the jungles of Vietnam…during the war. (The CW, 9pm ET/PT)
Chicago Med – It's the season premiere of "Chicago Med" and things are off to a fast start! The doctors do their best in order to get justice for Dr. Charles. Meanwhile, Robin gets released from rehab. (NBC, 10pm ET/PT)
Wednesday:
SEAL Team – It's up to Jason and the SEAL Team to bring home an American soldier that was captured after going rogue. The team is having some mixed feelings about this, especially since it involves a prisoner exchange in Gitmo. (CBS, 9pm ET/PT)
Mr. Robot – Answers are a must tonight for Mr. Robot while the FBI is close on the trail. Plus, Angela hopes to be able to press the rewind button on recent events. (USA, 10pm ET/PT)
Thursday:
Macy's Thanksgiving Day Parade – It's the big day! Santa is coming, but first it's the annual New York holiday parade. Keep an eye out for balloons, celebrities, band performances and more! (NBC, 9am ET/PT.
Supernatural – Sam and Dean continue to try to track down Jack. They must be careful though as Asmodeus is fast behind them. Unfortunately, as often happens with the Winchesters, a familiar foe reappears.  (The CW, 8pm ET/PT)
Friday:
Z Nation – After the group discovers an abandoned TV news station they find a zombie news crew laying in wait. Unfortunately, this causes the team to feel some flashbacks from day one. (Syfy, 9pm ET/PT)
Live PD – On the night shift…Tonight we watch police departments across the country help the good guys and put away the bad guys. (A&E, 9pm ET/PT)