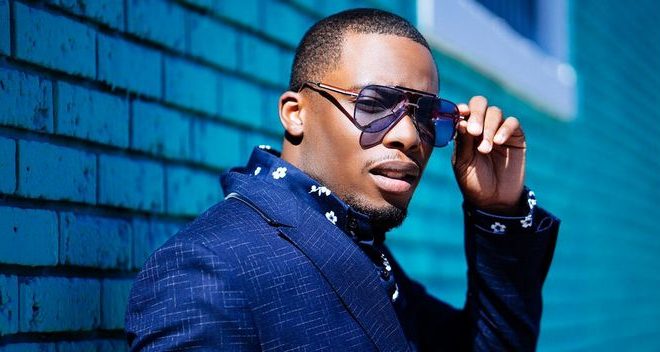 Shaun Michael
Interviews
Woody McClain – Stories With Kev
By
|
By: Jamie Steinberg
Q) What are the projects that you are working on?
A) Right now I'm working on "Unsolved" on USA with Director Anthony Hemingway.
Q) Please tell us the premise for your series "Stories With Kev."
A) We take Kevin Hart's iconic stand-ups and recreate them so the fans can actually visualize his stories.
Q) How did you come to team up with comedian Kevin Hart to create the show?
A) I created a video using his standup and posted it on Facebook. I woke up and the video had over 10 million views. So, Kevin's right-hand man Wayne reached out and made this all happen.
Q) You created/star and EP the show. What is it like balancing all these different aspects of the series?
A) Man, it was tough, but I always love a good challenge. I quickly realized you need a really great team to make these things happen though.
Q) What have you found challenging about filming the series?
A) Finding the right characters was a big challenge, because we need the audience to believe and fall in love with these characters.
Q) What is it like working with Kevin Hart on the show?
A) It was a lot of fun. What I like most about Kevin is his professionalism and that's something I definitely inherited from Kev.
Q) What have been some of your most memorable moments from filming "Stories with Kev?"
A) Man, I can't think of a specific moment. Every day was a blast.
Q) You have great comedic timing. Is it something that has come naturally to you or have you had to work at it?
A) I'd say it was something that came naturally to me. I also grew up watching Eddie Murphy and Bernie Mac. So, I kind of learned from them.

Q) You are part of social media. Do you enjoy the instant fan feedback you receive to the show?
A) I love it. I enjoy making people feel something. So, any time I post something, I always look forward to the viewers' reactions.
Q) What would you like to say to everyone who is a fan and supporter of you and your work?
A) Dreams do come true. You just have to put in the work and stay consistent.