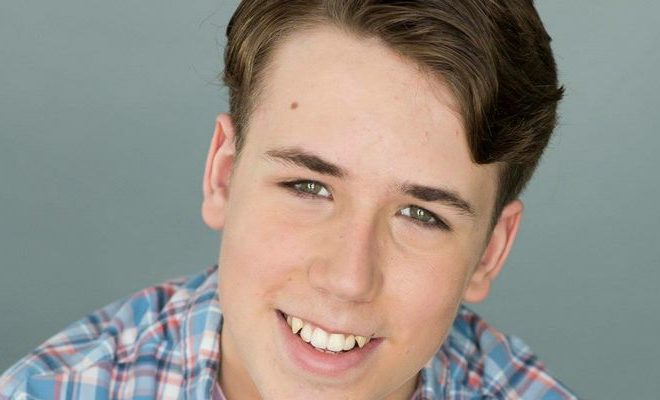 Interviews
Zachary Haven – Father Figures
By
|
By: Jamie Steinberg
Q) What are the recent projects that you are working on? 
A) I have a couple projects in the works, but nothing I can share at this moment.
Q) Please tell us the premise for the movie Father Figures and about your character. 
A) Father Figures is about two brothers, Peter and Kyle (Ed Helms and Owen Wilson), who embark on a journey to find their father who they presumed was dead. My character Ethan is a teen who is going through an identity crisis and does not have the best relationship with his dad Pete.  Through the journey to find his dad, Peter realizes that he hasn't been the best dad to my character and we become closer in the end.
Q) What made you want to be a part of the film? 
A) I really loved the script and the challenging role I would play.  It was also a bonus to work with Ed Helms, Owen Wilson and the legendary Glenn Close who played my grandmother.
Q) What have you found challenging about your role? 
A) I can't say anything too specific, but I did have to learn something overnight that most kids learn in about a year.
Q) Was there anything you added to the character that wasn't originally scripted for you?
A) I think I made my character more relatable to kids my age with how they deal with their parents.
Q) You got to work with well respected actor Ed Helms. Did he give you any advice on acting that you took to heart?
A) Ed Helms was amazing to work with.  He made me feel so comfortable when we worked together and made me feel like an equal.  It was so hard not to laugh during some of our scenes because he was such a jokester while still being professional.  He told me never to give up on my dreams and to never feel down about an audition.
Q) What have been some of your most memorable moments from filming Father Figures?
A) I think the funniest thing was a scene where Ed was given car keys after every take and each time he would set off the alarm to the car.  We were in stitches.  There was one scene where the director, Larry Scher, wanted Owen Wilson's girlfriend to dirty dance with me.  My first reaction was to run and hide my face at a table nearby, but that wasn't feasible.  Mom said she had never seen my face so red. Another memorable moment would be getting to play with Glenn Close's dog during scene breaks.  He was so cute!
Q) What do you hope viewers take away from watching the film?
A) I hope viewers will walk away knowing they watched an extremely funny movie with heart and I am sure some people will relate to all the antics that occur along the way.
Q) You are a part of social media. Are you looking forward to the fan feedback you'll be receiving to the movie? 
A) Yes, whether good or bad, I look forward to it.  You can always learn from feedback.

Q) What advice would you give to up and coming actors and actresses? 
A) I would say to never give up!  This is a hard business and you have to have thick skin and not take the no's personally.  This business is a marathon not a sprint.
Q) What would you like to say to everyone who is a fan and supporter of you and your work?
A) Thank you all for your support!  It is a fun journey and all my fans make it so much better.