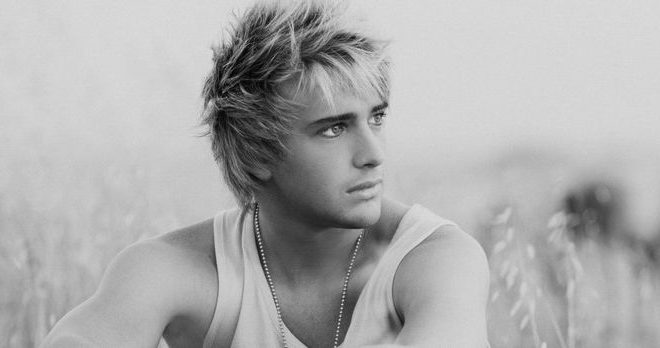 Interviews
DALTON – Nobodys Home
By
|
By: Jamie Steinberg
Q) How would you describe your sound?
A) I don't know. The term everyone has been using is "alternative pop" so I suppose it's that? It's hard to define music.
Q) Who are some of your musical influences?
A) I listen to a lot of old rock stuff like Pink Floyd, Led Zeppelin and all of them, but I think the music I make is a lot more pop than that.
Q) Talk about the story behind your new song "Signs."
A) I was in a relationship where I wasn't quite sure what the other person expected out of me. So, "Signs" is just about looking for those hints and queues that other people give off in relationships.
Q) What do you think it is about the song that fans connect to?
A) I think it's a fairly common thing that people deal with. It's hard to know what people are thinking. Nobody is a mind reader, ya dig?
Q) How did the album get the name Nobodys Home?
A) I wanted a name with an ambiguous title, that you can draw different meanings from depending on your perspective and Nobodys Home was what we came up with. We actually had the name before we finished writing the album.
Q) What is your song writing process? Do you need music before you can create lyrics?
A) No, I'm actually the opposite. I've always focused more on lyrics. A lot of my songs actually start off as poems that I put music to later.
Q) How much of hand do you have in the production of your music?
A) I had a lot more of a say in this album than I've had before. I wouldn't want to put my name on it if I didn't. I worked with two other producers named Matt Novesky and Joey Milligan and they were great. So, the three of us had the most say in the music.
Q) What song did you fight the hardest for to stay on the album and why?
A) I fought really hard to keep "Would You Like That" on the album. It meant a lot to me and everyone kept shooting it down, but I felt like it needed to be on there.
Q) Do you know which songs yet are going to get a video from the album? 
A) Not yet, but we've been talking about "Heaven," "Signs" and maybe "Back From the Moon."
Q) What can fans expect from a live Dalton performance?
A) My shows are pretty conversational and I try to keep them as intimate as possible. I talk to the crowd a lot. It's a good time I think. You should come out!
Q) Which songs are you most looking forward to performing for fans?
A) I'm really excited to play "Heaven" live with a full band. That song is really big instrumentally and I'm excited to make all of that real.
Q) How do you plan to celebrate your album release?
A) I'm not sure. I never understood celebrating these kinds of things. I feel like I'd just feel weird. We might do a show for the release, but to celebrate I think I'll just do what I do for every celebration and just sit in my room with a party hat on.
Q) Who would you most like to collaborate with on a song in the future?
A) I'd love to work with Bishop Briggs. All of her stuff is just so cool and different and I'd love to learn from her and watch her work.
Q) What album/band are you currently listening to and why do you dig them? 
A) I've been listening to a lot of Death Grips. They have a really unique, grimy sound and they think so differently sometimes their songs are hard to keep up with.
Q) You are a part of social media. Why is that such an important way for you to connect with your fans?
A) I think it's both good and bad for music. I think it's good in the sense that it's great to be able to communicate with your supporters on a daily basis, but it's bad in the sense that musicians are kind of forced to also be Internet personalities now and not just musicians. I've always found it hard to balance that. I barely talk to my closest friends, so keeping up with social media has been tough.
Q) What would you like to say to everyone who is a fan and supporter of you and your work?
A) Thank you guys so much for sticking around and tolerating my ups and downs and caring enough to listen<3