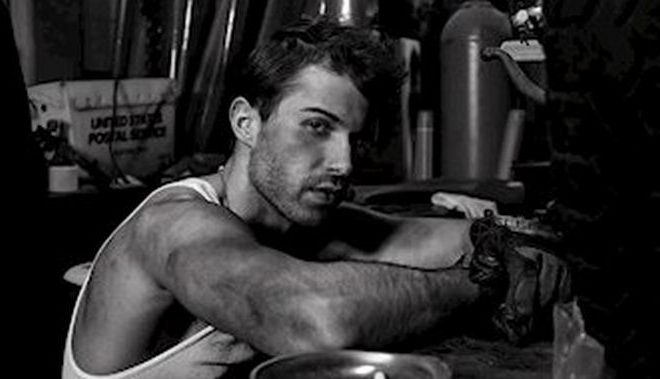 Interviews
Skrizzly Adams – Atlantic City
By
|
By: Jamie Steinberg
Q) Your music has been described as "Springsteen meets Kanya." How would you describe your sound?
A) I like to think of my music as Heartland Rock with an 808 bump
Q) Who are some of your musical influences?
A) Kanye and Bruce are definitely huge influences of mine all around. As a vocalist, I really admire Van Morrison, Kurt Cobain, Mick Jagger and Eminem. As a producer I idolize Rick Rubin and as a songwriter I look up to all the heartland rock guys: Seger, Mellencamp and Petty as well as Neil Young.
Q) Talk about the story behind your new song "Redemption."
A) "Redemption" came to me when I felt really stuck in life. I felt like I didn't have the strength to keep going. But after a conversation with my wife, she totally turned me around. So, I wrote a song based on that conversation.
Q) What do you think it is about the song that fans connect to?
A) It's definitely my most optimistic song and I think that's why it's resonating with people; it's a source of motivation and hope. I know a fan of mine with cancer reached out to let me know this song has become his anthem and coping mechanism.
Q) How did you come to work with Lissie on the track?
A) I opened up for Lissie back in 2016 covering all of the United States. During that time, I wrote "Redemption." From there, Lissie and I established a great friendship, as well as her with my wife. So, I thought it was only appropriate to ask her to hop on the song and take it to the next level.
Q) What is your song writing process? Do you need music before you can create lyrics?
A) The songwriting process is usually pretty different for me every time. It almost always starts with a spontaneous motif, usually a simple melody and lyric. From there I experiment musically, melodically and lyrically until the best song I'm capable of writing reveals itself. It's usually a long process that involves abandoning the core idea for long periods of time and coming back to it to see if the magic is still there.
Q) How much of hand do you have in the production of your music?
A) It depends on the record. I was the primary producer on "Redemption" with some additional production help, but on the Atlantic City EP I was the co-producer on every track.Everything I've released thus far I have a production credit on.
Q) Talk about where the idea to name your EP Atlantic City came from.
A) The EP is a concept project that vaguely tells the story of a young couple going to Atlantic City for the night to escape. As someone who was born and raised in New Jersey, that scenario is extremely common. I always felt like there was a dark beauty to escaping away to Atlantic City for a night that could be brought to life in music.
Q) What songs off your EP Atlantic City have you most been enjoying performing live?
A) I started performing Atlantic City at acoustic shows in July and quickly found fans knowing the words and singing along to "Drive Away." So, I always felt like there was a special connection there that came to life in live performances.
Q) What can fans expect from a live Skrizzly Adams performance?
A) High energy, spontaneity and passion. I really like to give it all I got at the shows and hope to take them to a completely new level in 2018. I eventually would like to turn the live show into a full-on experience.
Q) What do you hope listeners take away from listening to Atlantic City as a whole?
A) My ultimate goal is to make fans feel like once the EP starts they're entering a new world and once it ends they're back from a journey.
Q) Where are some of your favorite places to perform and what makes those locations so significant to you?
A) This year I was lucky enough to play Boston six times. So, that kind of became a second home for me where I've made tons of new friends. I've also had great times playing in Madison, Wisconsin and a handful of other Midwestern cities where I feel like the crowds really give it their all and get involved.
Q) Who would you most like to collaborate with on a song in the future?
A) I would love to work with Rick Rubin.
Q) What album/band are you currently listening to and why do you dig them?
A) Listening to a lot of Post Malone (of course, so is everyone else in the world). I just feel like he's on fire right now and tapping into some serious magic with his last couple singles. His vocal delivery is unmatched in urban pop.
Q) You are a part of social media. Why is that such an important way for you to connect with your fans?
A) I love being on social media and getting to know and talk to everyone who crosses my path. It's just really a simple and amazing way of personally connecting with those day one listeners and getting to say thank you for jumping on board.
Q) What would you like to say to everyone who is a fan and supporter of you and your work?
A) I want to let you guys know how grateful I am to have you guys and that I wake up every day ready to give 110% to turn this long-term vision of ours into a reality. I can't explain how excited I am about the music I'm releasing in 2018. So get ready!