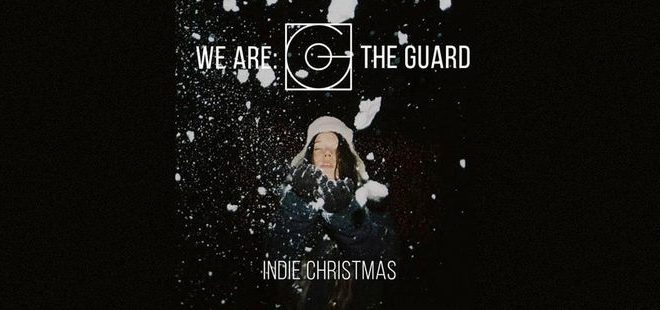 Features
We Are: The Guard – Indie Christmas
By
|
By: Arlene Allen
We Are: The Guard has released a compilation of holiday favorites by some of today's hottest indie and alt pop artists, including Cappa, Jamie Lidell, DENM, Brandyn Burnette, Dog Orchestra and others. We Are: The Guard is a crowd sourced music label for indie and alternative pop performers, dedicated to delivering the best songs and offer listeners what they want most – the best undiscovered artists on the rise. With We Are: The Guard fans of indie music are sure to have a rocking holiday season.
The album kicks off with Cappa performing "All I Want for Christmas Is You" – the hit song originated by Mariah Carey. Cappa's winning vocals combine with some jazzy rap riffs with just a touch of EDM thrown in for spice. It's a thoroughly modern take on a cherished holiday classic and a great way to start a holiday evening snuggled up to a fire with some hot chocolate. DENM performs "The Christmas Song" in an almost boy-band style. There's lots of harmonizing and layered vocals, but it's the strong lead vocals that carry the day. Musically, it's also a hybrid of EDM and jazz. Singer Brandyn Burnette pours his honey rich, velvety voice upon us, urging us to "Have Yourself a Merry Little Christmas" as piano notes fall like snowflakes in the background.
The next song up is one of the most original arrangements of "Carol of the Bells" I've ever heard. Actual bells along with bells made from blended voices layer one on top of the other to create impressive, haunting sounds the fit like a hand in a glove with the electronic musical background. JMR sings my very favorite Christmas song, "Silent Night," in a pared down, traditional jazz fusion style. It's not my favorite version, but it is definitely different. Next, Alxxa tell us it's "The Most Wonderful Time of The Year" and if you hadn't grasped this already, you are now certain this isn't your parents' Christmas album. Most of the tracks on the eleven track album fall somewhere on the electronica spectrum so if there wasn't already ECM (electronic Christmas music) there is now. Alxxa has a lovely voice, but the unusual boops and beeps throughout this track make it sound like she's singing with the Disneyland Main Street Electrical Parade.
Janelle Kroll also has strong, compelling vocals and renders a mighty version of Wham's "Last Christmas." By this point in the album, you should most assuredly be in the holiday spirit. Hopefully, you won't have a "Blue Christmas" once you've heard Kyan Palmer's version of the Elvis favorite. This upbeat tune will have your toes tapping along. Jamie Lidell, the British soul singer, takes on "Do You Hear What I Hear?" and in his statement regarding his remake of this timeless classic he makes his intentions clear: He wants you dancing this Christmas. "This is a great song to steer you to the dance floor," says Lidell. "I gravitated to this old fave in my mind. Then, my ass guided me to the present. Check it out!" This is almost like a rave inspired mix – a little musical molly and we're all good.
Mickey Blue presents us with another version of "The Christmas Song." Although the feminine touch makes it just different enough that you don't feel you have to compare the two songs, each has its own merits. Mickey Blue relies more on a capella than instrumentation. The album ends with another version of "Carol of the Bells," this one by Dog Orchestra. Whereas MXMS used vocal styling as their hook, Dog Orchestra features guitar work (which stands out because there isn't a lot of overt guitar sound) and more traditional musical styling. I think both versions of this song are my favorites on the album.
If you're looking for something fresh and different this holiday season, We Are: The Guard has the perfect musical soundtrack for the 2017 winter festivities. The label's editors and guards meticulously filter over three thousand YouTube channels, two thousand SoundCloud accounts and a hundred Spotify playlists. Collectively, the artists featured on Indie Christmas have over a hundred million streams on Spotify, two hundred thousand Facebook fans, a hundred thousand Twitter followers, a hundred thousand Instagram followers and fifty thousand SoundCloud followers. Please be sure to check out the We Are: The Guard on social media, where you can also follow your favorite indie artists as well. Happy Holidays!