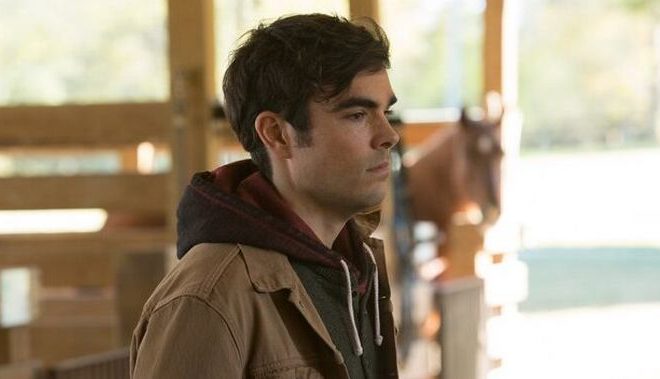 Nashville CMT
Interviews
Jake Etheridge – Nashville
By
|
By: Nicole Dintelman
Q) What are the recent projects that you are working on?
A) I feel like there's so many things. I'm in this bad called The Common Linnets, overseas in Holland. I've been doing that the past few years. One of my band members, Ilse, is releasing a solo record. She and I have been writing for her record. I'm also working on my own Solo EP. I'm also recording it with Tim Laurer who also produces the music for the show "Nashville." He and I actually started it because I was already writing some songs for the show. He and I were already recording it before I even found out I was going to be a new character on the show. So, it was kind of a cool thing because I was working with him for my solo record and now I'm working with him on the show, too. So, yeah, I'm writing for my solo record, writing with Ilse and I'm always writing with all of my friends. I'm also still writing some songs for the show.
Q) Talk a little bit about your audition for playing Sean on "Nashville."
A) I flew out from Nashville to L.A. to meet up with Marshall [Herskovitz]. It was me, Marshall and Callie [Khouri], the creator of the show. It was at their office and I was really nervous. I haven't done a lot of film acting. I mean I did a lot throughout college – a lot of community theaters and a lot of musicals, but this was kind of the first bit thing for me. I had assumed when they mentioned me being on the show that it would be a very lighthearted part because I'm a songwriter. I assumed they'd pull me on strictly as a songwriter. Then, I heard it was a veteran with PTSD. I really enjoyed the idea of it being a real, real character, but it also made it very scary. The audition process for me was a lot of fun. Marshall and them are so sweet, but it also made it very nerve racking for me.
Q) Sean is a military veteran suffering from PTSD. What else can you tell us about him?
A) I saw they mentioned that he's got a bit to do with music. I guess I can say we shot some scenes at an equine therapy farm that he's kind of working on to kind of help him out. I shot some scenes with Scarlett (Clare Bowen). Clare has been a lot of fun. It's been a lot of fun to work on the farm. As far as my character, I don't know what else I can say, but my experience so far in the scenes that I've done has been a lot of fun getting out of the city. Working with Clare has been awesome as well.
Q) What kind of research did you put into your portrayal of Sean?
A) It was a lot with the PTSD. There's a movie called Ordinary People with Donald Sutherland. It's about a boy whose brother dies in a boating accident and he develops PTSD and sees a therapist. So, just watching movies and things like that, from a drama to (of course) the obvious Saving Private Ryan. I even watched a Russian film. Yes, everything from reading interviews to watching every war film I could. I did the best that I could to try to get the feeling. Also, I tried to relate to things. Even though I haven't personally went through anything like that, I try to pull from things that have upset me.
Q) You've been behind the scenes writing songs for TV for a while. What made you want to step in front of the camera?
A) I really have enjoyed acting for a long time. I haven't done anything for a while, but I've had a love for it for a long time. It was really just about the opportunity. Music is my first love and I had the opportunity to have the songs on the show and that was a lot of fun. I realized that the people around the show are great. I'd met Marshall, Ed [Amatrudo] and Frankie Pine before and had a relationship with them. When I realized that the opportunity was there that I can do acting again, I hadn't done it for a while and it's a new opportunity. It was more than a choice than it was a heck yeah! This way I can do the music, which I've always loved and gone after. Just the opportunity that I can do the acting again and kind of film again for the first time with a team that I knew I really loved. It was less of a choice than an incredible opportunity that I was excited about.
Q) There is such an amazing cast to "Nashville." Was there someone in particular you were hoping to work with in a scene?
A) Well, I felt like there were a couple of characters I felt like I was drawn towards when I was writing the songs. I was touring with my band and Lennon [Stella] came over and we did a small show together in Amsterdam. It would always be fun to work with her. I really love Deacon's (Charles Esten) characters a lot. I've been watching the show for years. Right before I first moved to Nashville the show came out Deacon was really someone I was drawn to. Also Scarlett. I always enjoyed the thought of Scarlett because she worked at The Blue Bird and it worked from the bottom up, just kind of the being a struggling musician. I really relate to her character. I think Deacon and Scarlett would be my two to pick that it would be awesome to have some scenes with.
Q) You come from a family of musicians, did they encourage you to enter the music industry?
A) Yeah, they actually did. A lot of my friends families support them and some don't. I can't imagine my family not. We always had jam sessions growing up. All of the holidays were like concerts with Southern food and a PA set up on someone's deck or my grandparents backyard. So, they have always been very supportive from the start. It was really funny. Clare and I were having lunch and we were talking about the show. I was telling her right before I moved to Nashville that my parents told me I could be on the show, now it's come full circle.
Q) What were some of your most memorable moments from filming "Nashville?"
A) Like I said before about the farm…Since I moved to Nashville, I knew the Franklin area and knew there was some beautiful scenery. Some of the call times were really early. My first day filming I was pretty nervous and really excited. I got up at 4am and had to leave by 4:30am to get to set on time. I guess it's not been being on set that's been the most memorable. It's been the idea of that first morning. It was such a milestone. I'm a songwriter and a lot of us write at like 11am, but filming was really early and it was an hour outside of time. Just arriving on set that morning, it was still dark out with the horses and everything. I feel like that was it for me. Just that first day.
Q) You're a part of social media. Are you looking forward to receiving instant fan feedback to your upcoming episodes?
A) Yeah, I really am. I'm looking forward to seeing what they have to say and being involved. Ever since I've had songs in the show I've been invested, but this is a whole new step up. Of course, I'm really excited.
Q) Is there anything else you want to be sure fans know about Sean and your upcoming appearance on "Nashville?"
A) I don't really know to be honest. I guess I can say the way that I feel about him he is genuinely a sweet guy who's trying to deal with things that he's been through. I think we can all relate to that on some level, that's how I relate to it. We all go through so many things and I just think he's genuinely a good guy trying to make the best out of his situation.